For which sector are you interested in fire protection?
Looking for a fire protection solution for your company? We are happy to help you find the ideal extinguishing systems for your sector.
Our fire protection systems are used in a diverse range of sectors where fire protection is crucial. Our website contains a variety of projects showcasing the success of our extinguishing systems. 
We make every effort to assist our customers throughout the entire process, from developing and engineering a suitable extinguishing system to commissioning and maintaining the fire extinguishing system chosen. 
At our business location in Oudkarspel we offer the possibility of testing all of our systems via a Factory Acceptance Test (FAT) up to a capacity of 11,000 L/min. We can also demonstrate for you the latest developments in extinguishing foam technology in our Research & Development Centre, including the high expansion foam generator we have developed in-house, extinguishing monitors that are integrated into the roof and lowering systems for easy maintenance of the extinguishing system.
We always use fluorine-free extinguishing foam when possible. These foams are PFAS-free, making them the most environmentally friendly solution available.
Fire protection for hangars
We have been providing extinguishing foam systems for hangars and maintenance buildings at airports for many years. Time and time again, we have continued to develop innovative and customised extinguishing foam systems with rotating nozzles that apply extinguishing foam from the floor under the aircraft, covering any fire or fuel leakage as quickly as possible.
Extinguishing foam system for industrial purposes
We understand that tank storage, processing and transporting flammable liquids, ship to tanker transfers and rail transport all entail an increased risk of fire. That is why we continue to develop extinguishing foam systems for these sectors. All of our solutions are tailored to the specific requirements of our customers.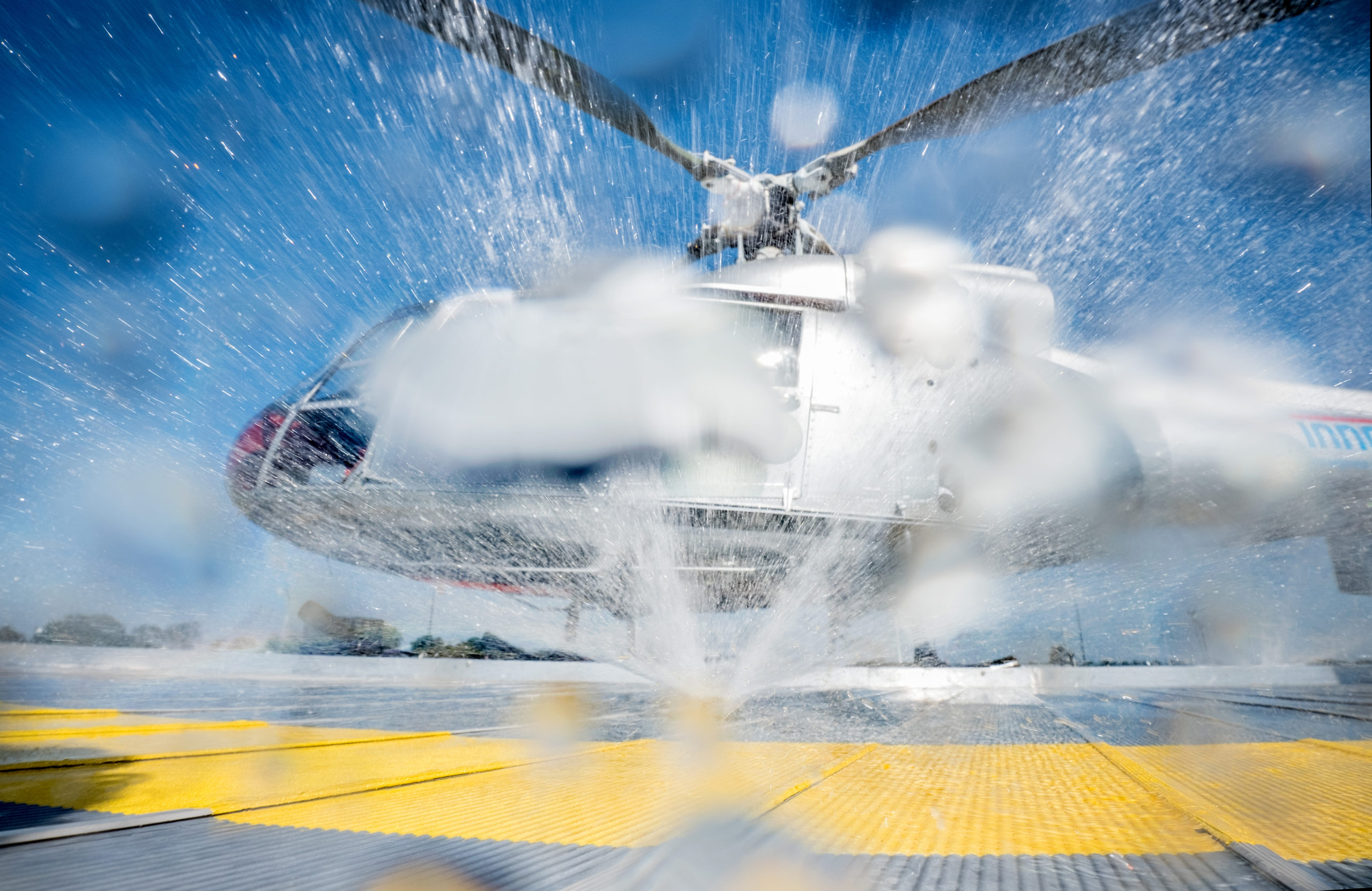 Helipad protection
We have provided fire protection for a great number of helipads. These are typically located on hospital roofs, with very strict requirements for fire safety due to the population density near and around these buildings. Our fire protection systems have also been applied on offshore platforms and ships.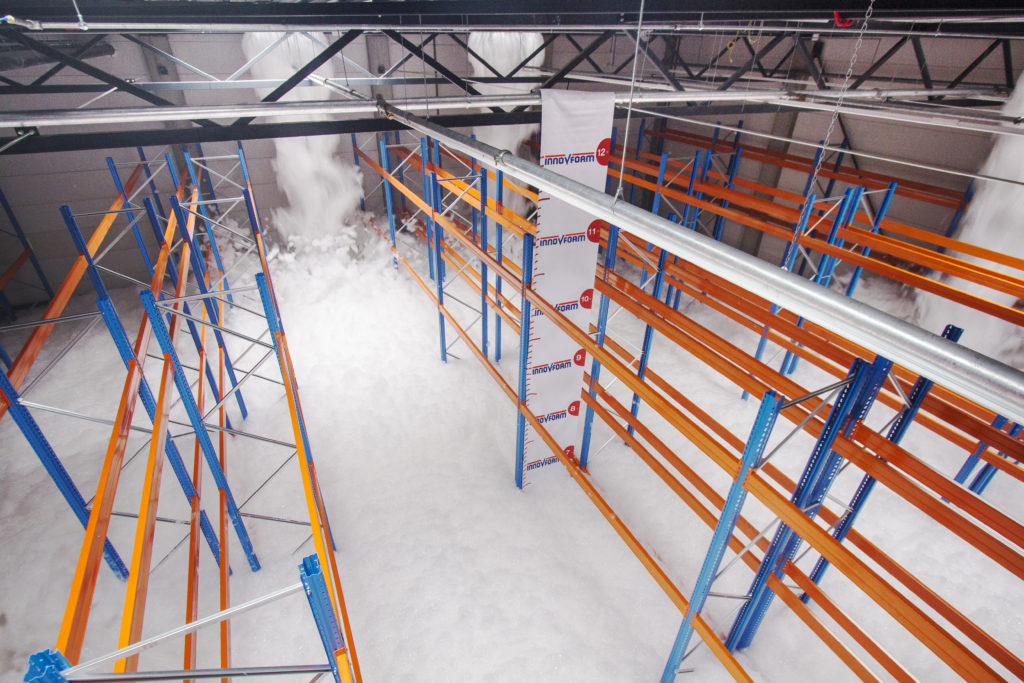 Fire protection for storage and logistics
Fast, effective fire extinguishing solutions that require very little water are essential for storage areas that contain hazardous substances. That is why we often recommend a high expansion foam system for protecting storage areas. 
Waste processing and recycling
The fire risk posed by storage bunkers with waste incinerators is particularly high. It is crucial for fires and heat generation to be detected at an early stage and to be 'automatically' extinguished. 
Offshore fire protection
Oil rig helipads are an essential component of safety evacuation plans. That is why it is necessary to have a helipad extinguishing system that works flawlessly. We offer technology that enables you to protect and maintain helipads in accordance with regulations such as CAP and ICAO.
Fire protection at sea
We provide fire protection at sea with extinguishing foam systems for luxury yachts and offshore vessels. Our systems have already proven their effectiveness. For offshore vessels, we offer fire extinguishing monitors that are compliant with FiFi classification requirements.
Extinguishing foam systems for vehicles
We provide foam proportioning systems that cover (flammable) liquids in extinguishing foam for fire-fighting vehicles. We supply the technology and products needed to equip these vehicles with an efficient and reliable extinguishing foam system.
To increase your knowledge of extinguishing foam technology, to stay abreast of current legislation and to find out about new product developments, system requirements and techniques.